スポンサーサイト
2006.08.12 Saturday
- - -
TRAVELING DIARIES is...#1
2005.09.25 Sunday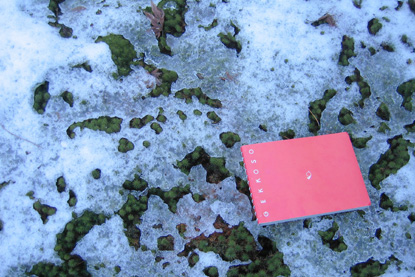 The first Expo of the 21st century held in Aichi,JAPAN.
TRAVELING DIARIES were born as one of the EXPO's project.
University students have carried it out.
Following message is written on the 1st page of TRAVERING DIARIES.
* * * * * * * * * * * * * * * * * * * * * * * * * * *
The first Expo of the 21st century allowed for the participation of not only nations and industries, but also of the local civic community.We have come a long way together with these tiny notebooks since we first named each one a "Traveling Diary."
Why did we put so much effort into this project? Because we believe that in each and every "Traveling Diary" exists a secret of learning to love this Earth.
Nowadays, thanks to rapidly advancing technology our world is becoming a smaller and smaller place. The traveling diaries involved young people, whose interest in the Expo was particularly low, and paint a picture of interpersonal communication that has exceeded both a single place and a single generation. There is a considerable amount of interest in the "Traveling
Diaries", and a lot of people ask questions like "What makes this project fun?" or "What exactly is that interpersonal communication?" Then there are the grown-ups, who always want to know about the results,. They all asked "How will these 'Traveling Diaries' lead to the solution of environmental problems?"
The theme of the Aichi Expo is "Nature's Wisdom." "Come be moved by the wonderful constructions of Nature, the power of life! Learn ways of interacting with all sorts of Nature from every territory in the world while building a society on Earth in which various cultures and civilizations can coexist!" said the Expo.
The "Nature's Wisdom" of the 121 countries on display provided us with many discoveries, impressions, and subjects for discussion. Even this great experience, however, will come to an end. What is important is how we continue our work after the curtain has fallen on Expo 2004.
We have yet to find a gateway to the solution of Earth's problems!
There's still so much we don't know!
If possible, we would like to continue thinking about Nature's Wisdom and a solution to the Earth's problems even after the Expo has ended. We want to continue our "Traveling Diary" project and travel with those diaries all over the world, talking with, respecting, and caring for each and every person we meet.
Please have faith in the link that this diary will form, and help us by writing your thoughts about the following theme:
"What are your ideas about 'Nature's Wisdom' and the Earth's problems?"
There is no time limit.
When you have written your message, please pass this note onto a friend you trust.
Finally, if you could let us know where this note is staying during it's travels we would be very grateful.
1/1PAGES